Our First Ever Blog Post!
---
Sleep deprivation is common for new parents. I remember when I was looking after my babies and always searching for tips and strategies to help my little ones sleep better and establish healthy sleep...
ABOUT OUR BRAND
Tim & Tam is a brand dedicated to producing thoughtfully created quality baby and kids' products to solve problems. Our MANE range of products our innovative MANE Satin & Organic Jersey Cotton Combi Fitted Sheets and our MANE Full Satin Sheets in a variety of sizes as well as our MANE Toddler and Standard Satin Pillowcases.
ABOUT US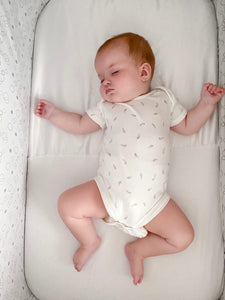 MANE PRODUCT COLLECTIONS
Our MANE Collection includes our Full Satin Fitted Sheets, our MANE half Satin (Headrest) and half Organic Jersey Cotton (Bodyrest) fitted sheets and our Satin pillowcases.

Our sheets are fully elasticated all round for a safe, snug and secure fit

They come in a 4 size categories fitting a range of mattress sizes in each category. (moses basket, crib, cot and cotbed)

Designed with OEKO standard certified non-toxic fabrics to protect delicate hair and skin.

Our MANE sheets are a great gift idea for newborn babies, baby showers and toddler birthdays.
SHOP NOW
SLEEP WITH ADDED BENEFITS
TIM & TAM brings you the MANE range of fitted COTBED, COT, CRIB and MOSES BASKET sheets that will ensure your little bundle of joy sleeps safely and comfortably through the night while PROTECTING their HAIR and SKIN.
The SATIN sheets provide a soft and silky smooth sleep surface which skin and hair gently glide across as your baby has a peaceful rest.
The SATIN also reduces friction which helps in preventing frizzy, knotty, tangled hair, hair breakage and baldness. Satin has very low absorbency which is key in retaining the moisture from the natural oils in your little one's hair and skin.  Satin also won't absorb any product applied to the hair or skin unlike silk and cotton which are both highly absorbent.
UPGRADE TO MANE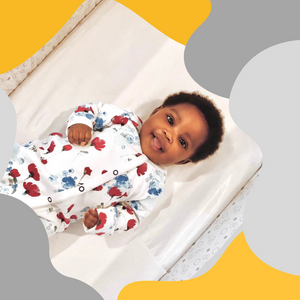 FEATURED COLLECTION- MANE
---